click a picture to enlarge: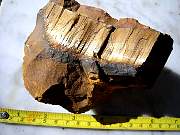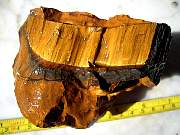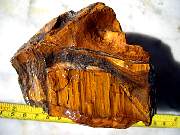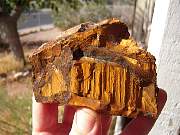 Marra Mamba Tiger Eye - Australia
click to enlarge: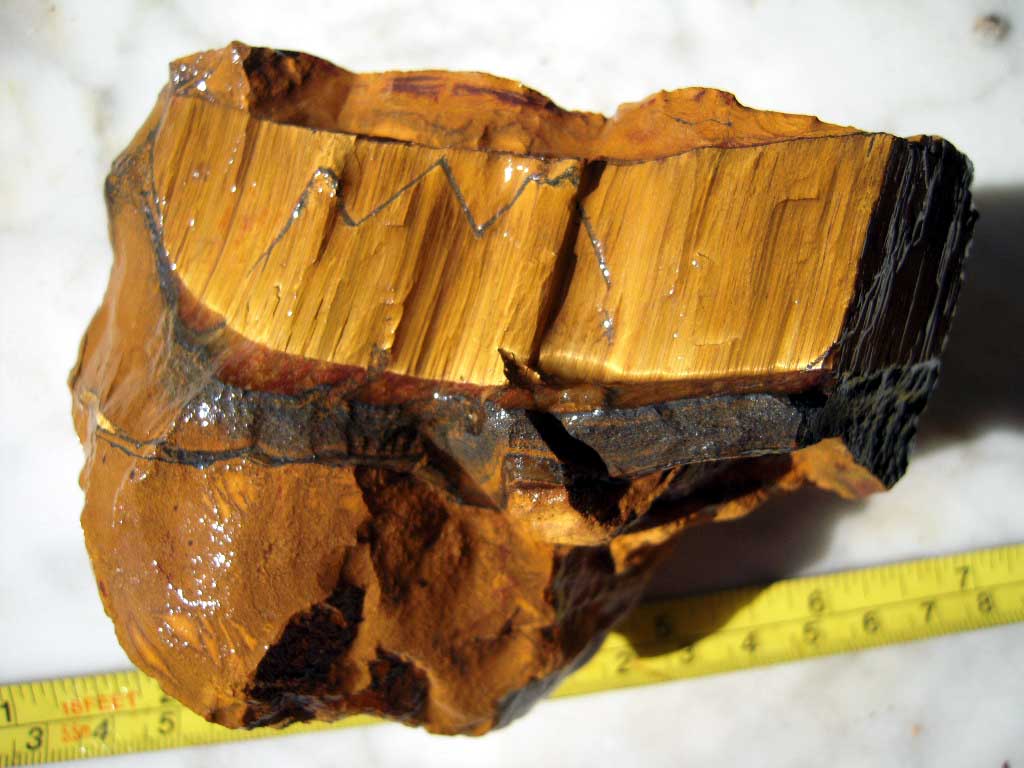 Mara Mamba Tiger Eye rough 9/1 - 01 - Super Chatoyant Golden gem chunk. First picture is dry. WoW~!
4 x 2.75 x 2.25 inches - 580 gram - 1 pound, 4.4 ounces - $20.00
PLUS MEDIUM FLAT RATE BOX SHIPPING SOLD Beautiful Genuine Mara Mamba Tiger Eye from Australia
This is some excellent new stock Mara Mamba Tiger Eye I got from an Australian seller in Quartzite. The Rolls Royce of Tigereye with excellent chatoyance.
I hope you enjoy it.