Tahoma Jasper / Agate - Washington
click to enlarge: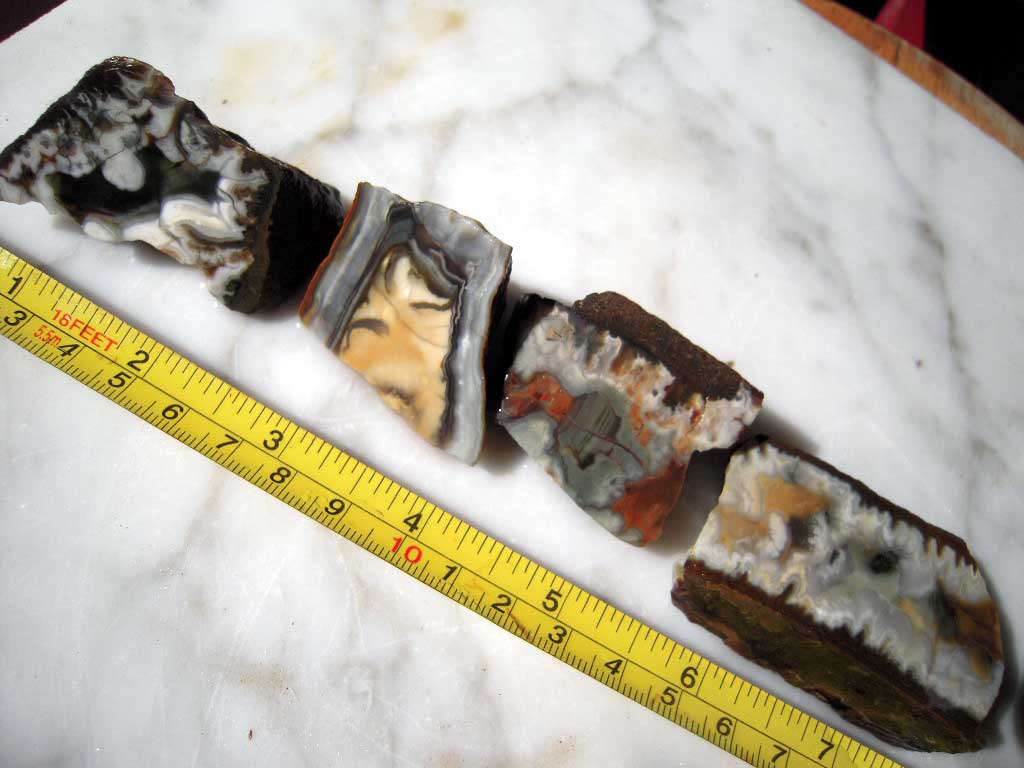 Tahoma Jasper Agate 9/1/11 - 01 - Selection of super gemmy rough end cuts with awesome colors. Plenty of good cabbing here. Very Rare material!
5.4 ounce - $20.00 SOLD
PLUS SMALL FLAT RATE BOX SHIPPING

You are bidding on Tahoma jasper agate, from Mt. Rainier, Washington.

According to wickipedia: "Mount Rainier was first known by the Native Americans as Talol, Tahoma, or Tacoma, from the Lushootseed word təqʷúʔbəʔ ("mother of waters") spoken by the Puyallup. "

Quite an exotic and Earthy stone. I hope you enjoy it.