click a picture to enlarge: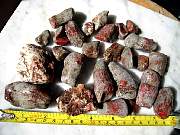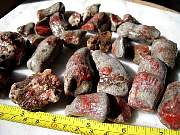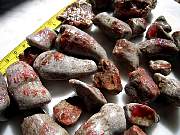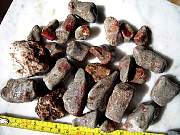 Red Horn Coral - Utah
click to enlarge: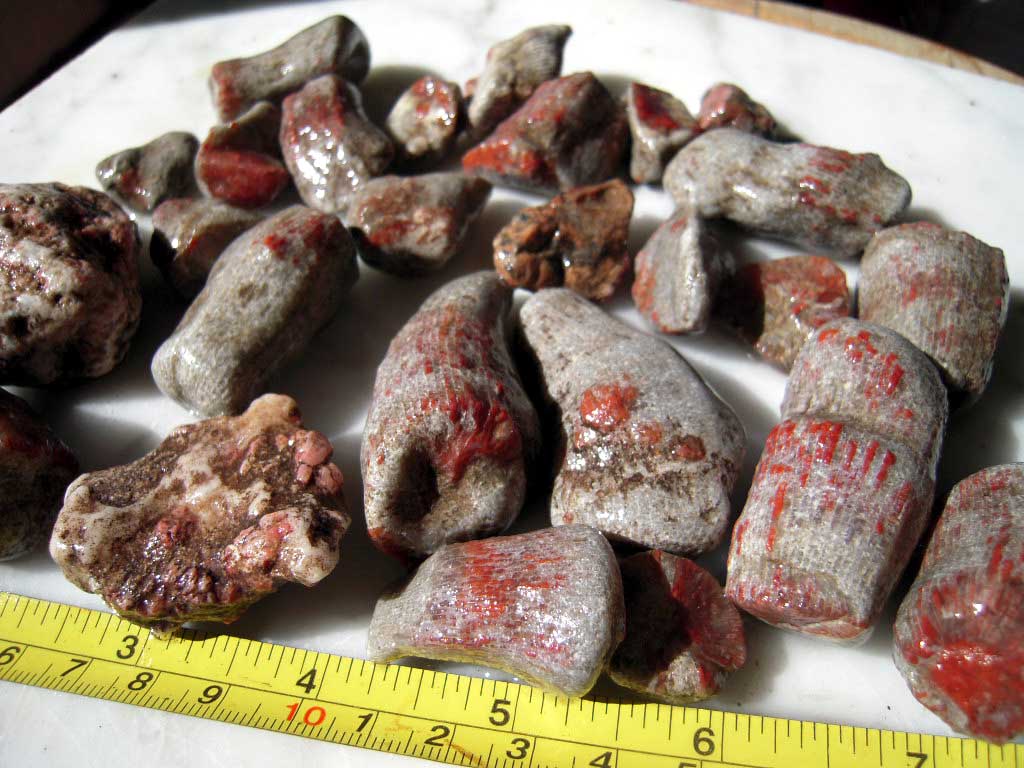 Red Horn Coral 9/1/11 - 01 - 1 pound of pieces showing some gemmy red - there is some good potential here but you will have to window or cut them to find out - some of these could be cut horizontally. All of these are beautiful specimens and a few have that lovely horn shape. This material is regularly $40.00 lb.
1 pound - $20.00
PLUS SMALL FLAT RATE BOX SHIPPING SOLD

Red Horn Coral from Utah - USA
Here is some great material I've had for years - I only have a limited amount of this - it is getting very scarce now. I hope you enjoy it.