click a picture to enlarge: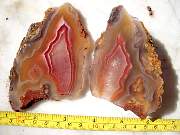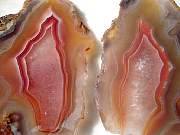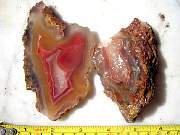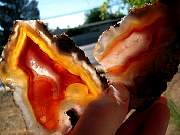 Laguna Agate - Mexico
click to enlarge: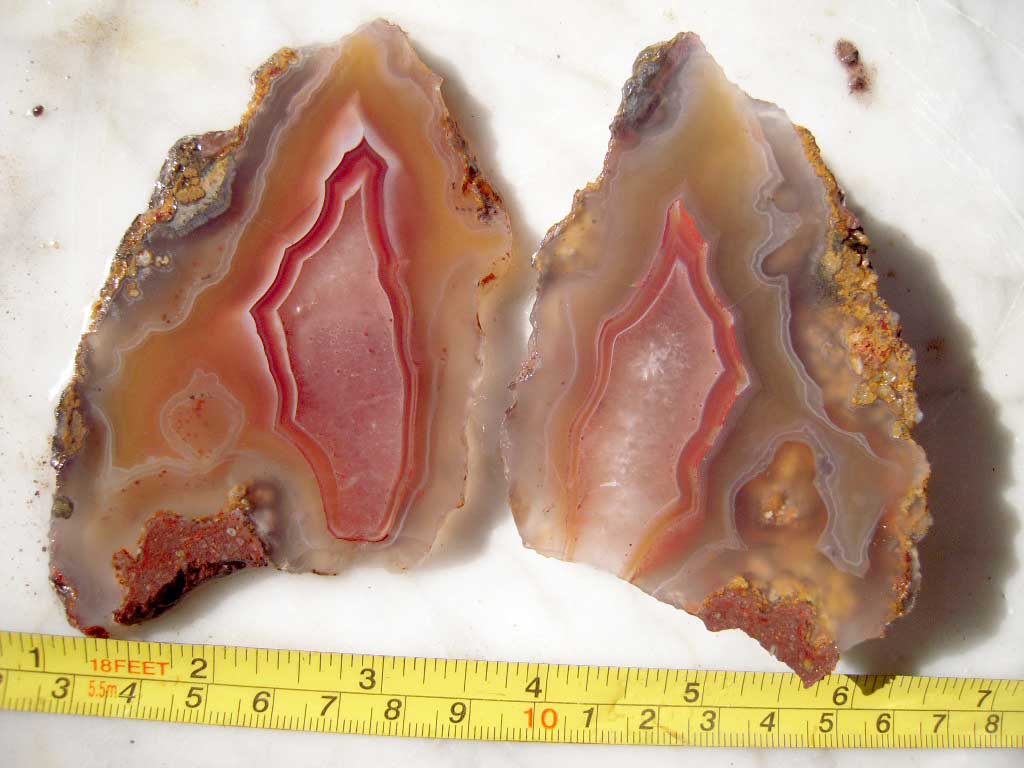 Laguna Agate rough 9/1/11 - 06 Outstanding, LARGE matched slice and start cut with exquisite colors and patterns. Both could be polished as excellent display pieces. Collector quality. Buy it now or I'll end up cabbing that slab and putting the start cut in the flat lap. :)
6.4 & 21 mm thick - 180 gram total weight - SOLD
PLUS SMALL FLAT RATE BOX SHIPPING

Beautiful Laguna Agate rough. Super Classic Stuff. I'm sure you will enjoy it.