click a picture to enlarge: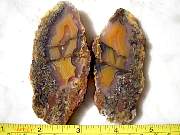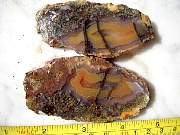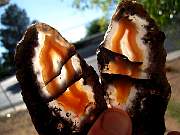 Laguna Agate - Mexico
click to enlarge: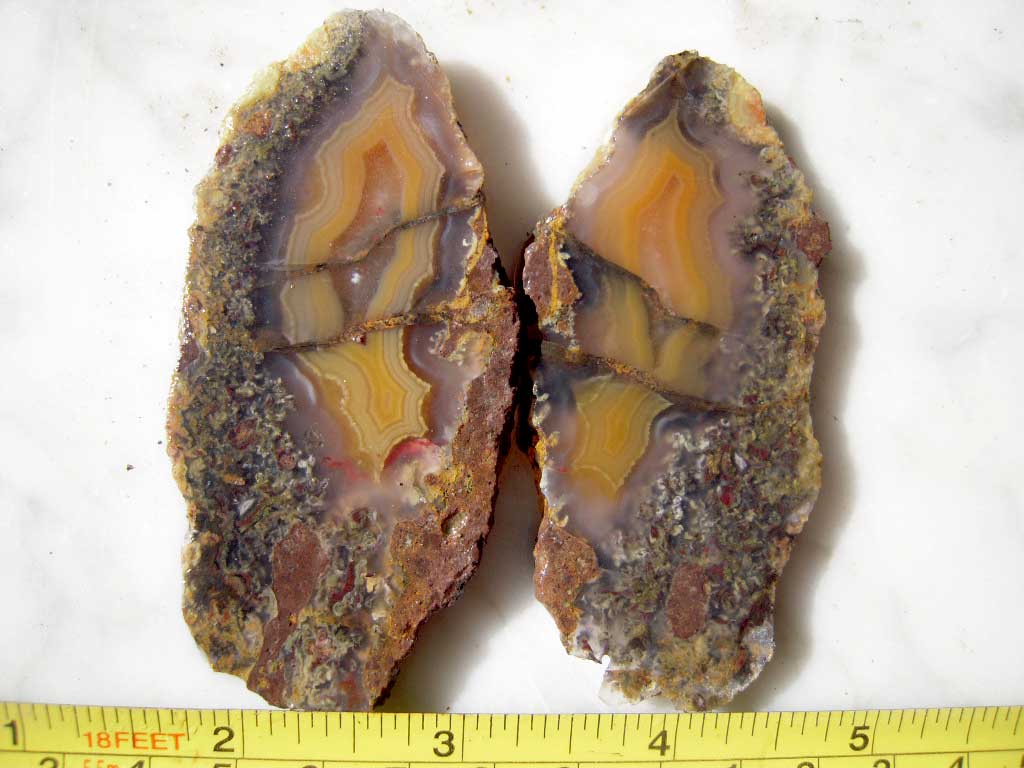 Laguna Agate rough 9/1/11 - 05 Beautiful, exotic matched slices with full patterns broken by moss inclusions - these are not cracks... and surrounded by a bed of very pretty mosses. Collector quality.
5.8 & 6 mm thick - 70 gram total weight - $15.00
PLUS SMALL FLAT RATE BOX SHIPPING
Beautiful Laguna Agate rough. Super Classic Stuff. I'm sure you will enjoy it.