click a picture to enlarge: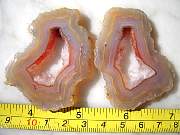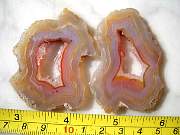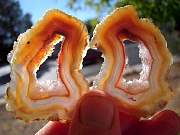 Laguna Agate - Mexico
click to enlarge: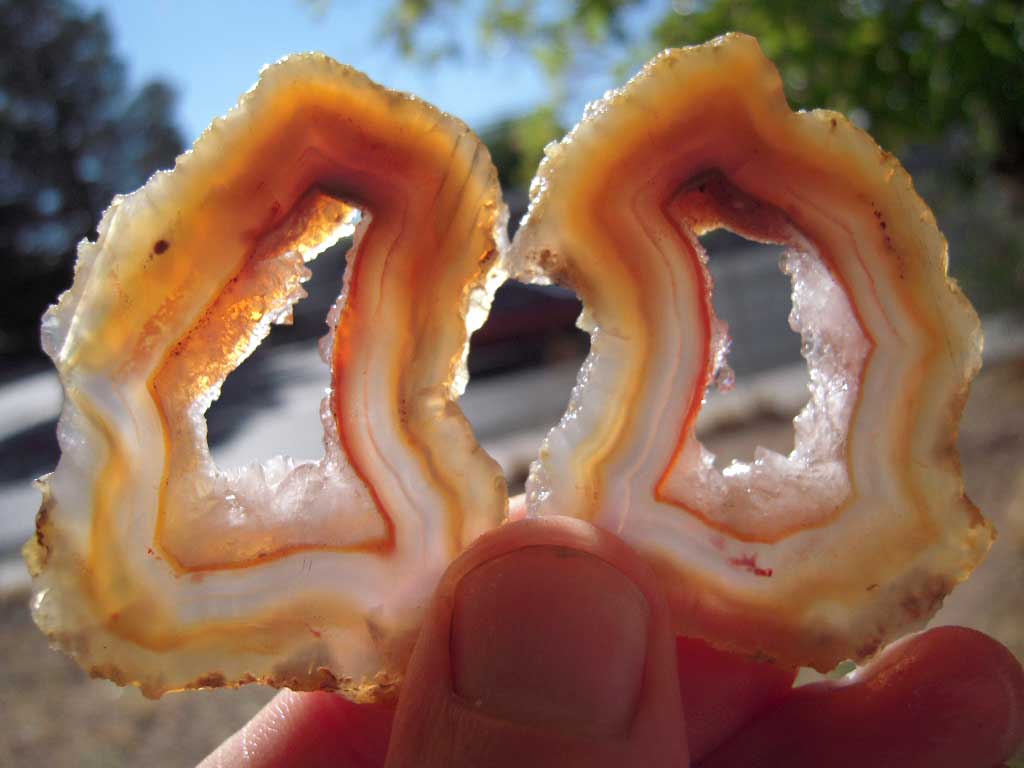 Laguna Agate rough 9/1/11 - 04 Beautiful, nearly flawless matched slices with full colorful patterns and very pretty center crystals. There are two very small cracks in each slice that do not go all the way through. Hard to see and will not detract from this very nice pair. Collector quality.
5 mm thick - 30 gram total weight - $16.00
PLUS SMALL FLAT RATE BOX SHIPPING
Beautiful Laguna Agate rough. Super Classic Stuff. I'm sure you will enjoy it.