click a picture to enlarge: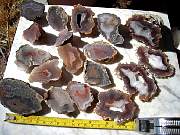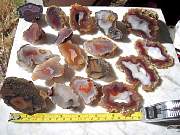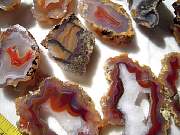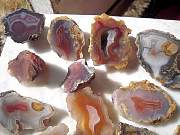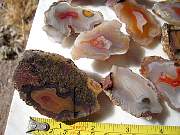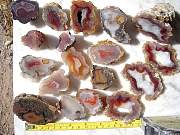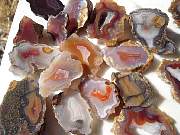 Laguna Agate - Mexico
click to enlarge: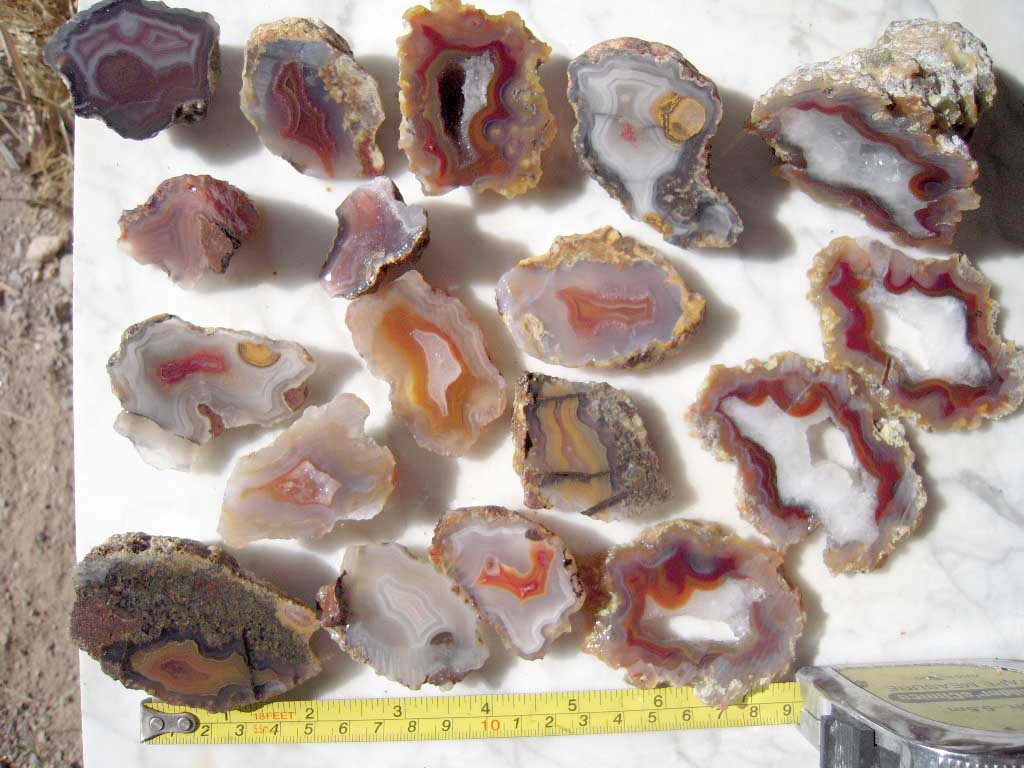 Laguna Agate rough 9/1/11 - 02 Cut halves and starts plus three slices (the red one's to the right). The big red and three slices to the right have some fractures but the others are pretty solid - no junk. There's a lot of very lovely agate here. Excellent cabbing and some specimens (top middle, bottom left..), a few have full patterns.. all are beautiful. Bargain priced.
1 pound, 12.6 ounces - 810 gram total weight - $40.00
PLUS SMALL FLAT RATE BOX SHIPPING
SOLD
Beautiful Laguna Agate rough. Super Classic Stuff. I'm sure you will enjoy it.