Coyamito Agate - Mexico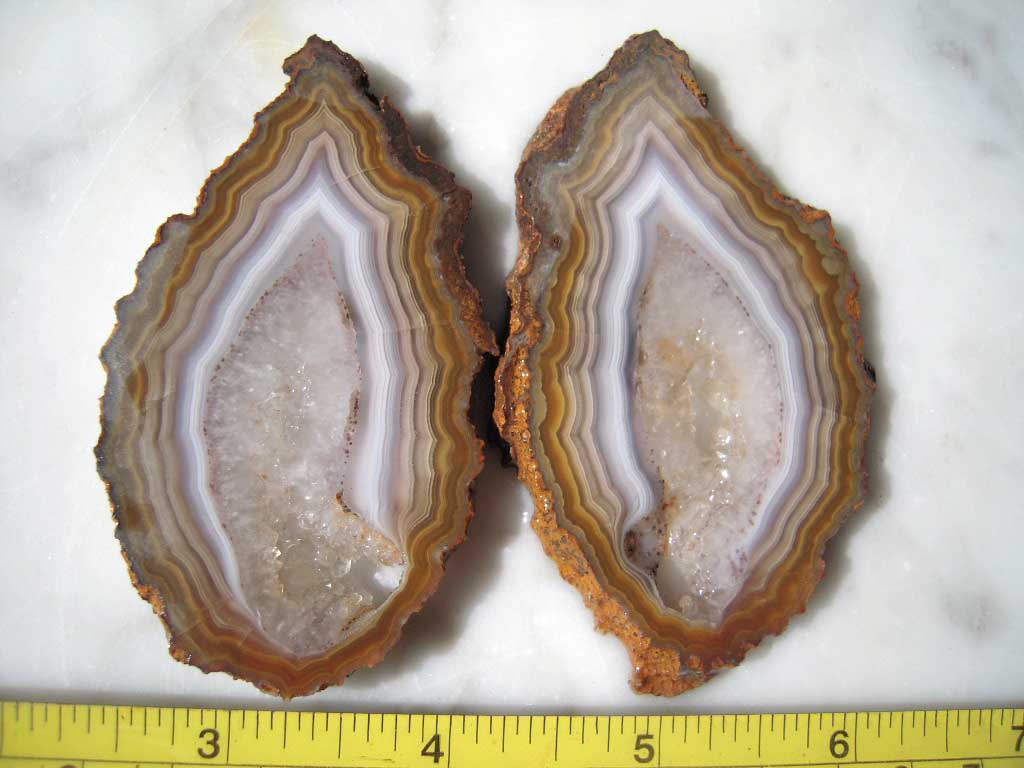 Coyamito Agate rough 9/1/11 - 01 - OUTSTANDING matched COLLECTOR slices. Not quite flawless but still excellent. AAA
about .22 inches thick - 2.4 ounces - 70 grams - $20.00
PLUS SMALL FLAT RATE BOX SHIPPING SOLD

Beautiful Coyamito Agate. A Relative of the Laguna Agate - these come from a Ranch in Mexico about 40 miles from the famous Laguna agate mines. These have already become very sought after by collectors and they come in a dizzying array of colors and patterns sometimes with pseudomorphs, crystals and sometimes the illusive iris agate. They are quite expensive and there is a rumor the price is going up by next year. Wonderful agates - I love them.