click a picture to enlarge: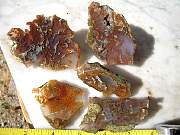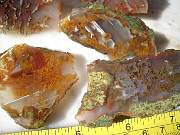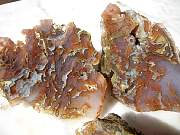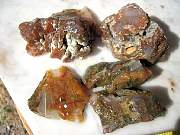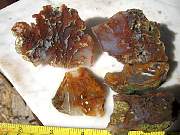 Bull Canyon Agate
click to enlarge: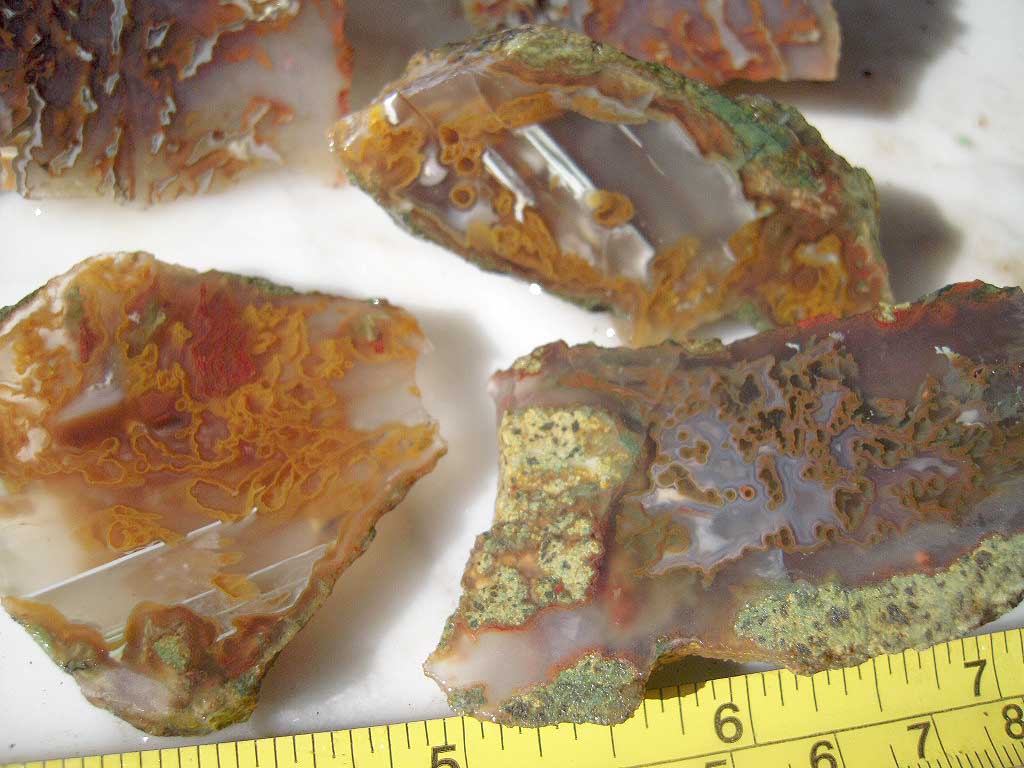 Bull Canyon Agate rough 9/1 - 01 - Outstanding, end cuts. Super colors and patterns. Aside from the obvious cavities when they exist this stuff is remarkably solid and free of pits and flaws. The only reason I'm letting these go is that I'm pretty sure I can get some more... :) All of these could be cabbed - all but the gold one could be sliced and all would be great as polished specimens. Look at the close-ups - the Tube and plume patterns are outstanding. Trim saw sized. You'll love this stuff. AAA+
10.6 ounces - 300 grams - SOLD
PLUS SMALL FLAT RATE BOX SHIPPING

Beautiful Bull Canyon Agate. Here is some excellent agate. A fairly rare material. Agate doesn't get much better than this. I hope you enjoy it.