click a picture to enlarge: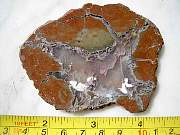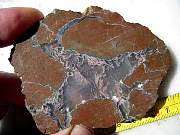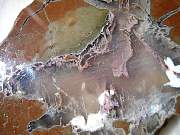 Priday Thunder Egg - Oregon
click to enlarge: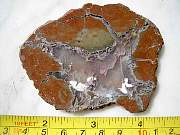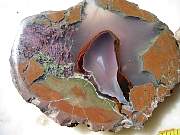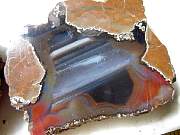 Priday Plume polished 9/1/11 - 01 - I got these as is. The polish is nicely done on one side. The smallest one with the red has some saw marks (You can see in the picture). They do not have the classic plumes but are nonetheless extremely pretty.
.22 - .39 - .4 inches thick - 150 grams - 5.4 ounces
Bargain ALERT: >>> $30.00 SOLD
PLUS SMALL FLAT RATE BOX SHIPPING

You are bidding on Priday Plume Thunder Egg. This is OLD STOCK material. I recently bought a parcel of old rough and slabs form the old Priday plume beds that have long ago been dug out. Very rare material. Get it while you can.