Jellybean / Haystack Butte Jasper - Oregon
click to enlarge: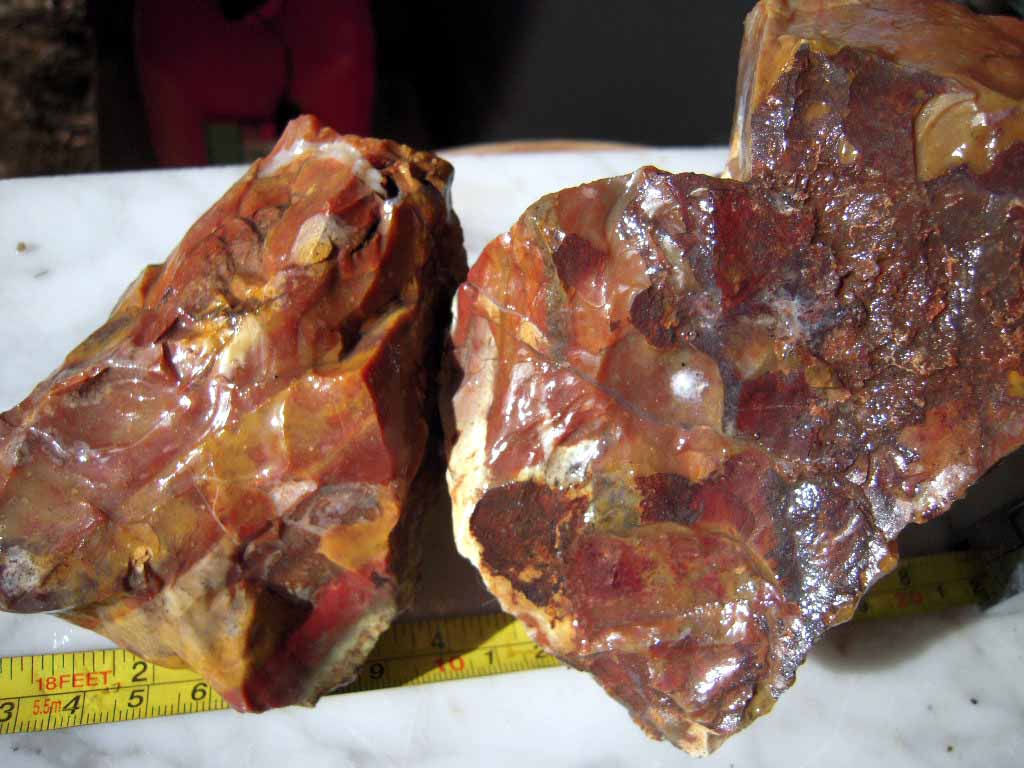 Jellybean Jasper 8/20 - 01 - 2 Nice chunks of Haystack Butte aka Jellybean Jasper.
largest is 4 x 3 x 2.5 inch - 2 pound, 6 ounce - $20.00
PLUS MEDIUM FLAT RATE BOX SHIPPING

SOLD

Beautiful Jellybean Jasper from Oregon
This is some material I got from a friend. The Jellybean mine is located 2 miles west of the Owyhee river canyon is S.E. Oregon. This is some of the most exotic stuff I've seen. I'll let the pictures speak for themselves. I'm sure you'll enjoy it. This cab is cut from the brecciated version of this stone and the miner told me he only finds a couple of pieces like this a year and cuts most of it himself. I feel very lucky to have a chance at this wonderful rough - I only have a little, so get it while you can.