Red Rodeo Crazy Lace Agate / Rosetta Stone - Mexico
click to enlarge: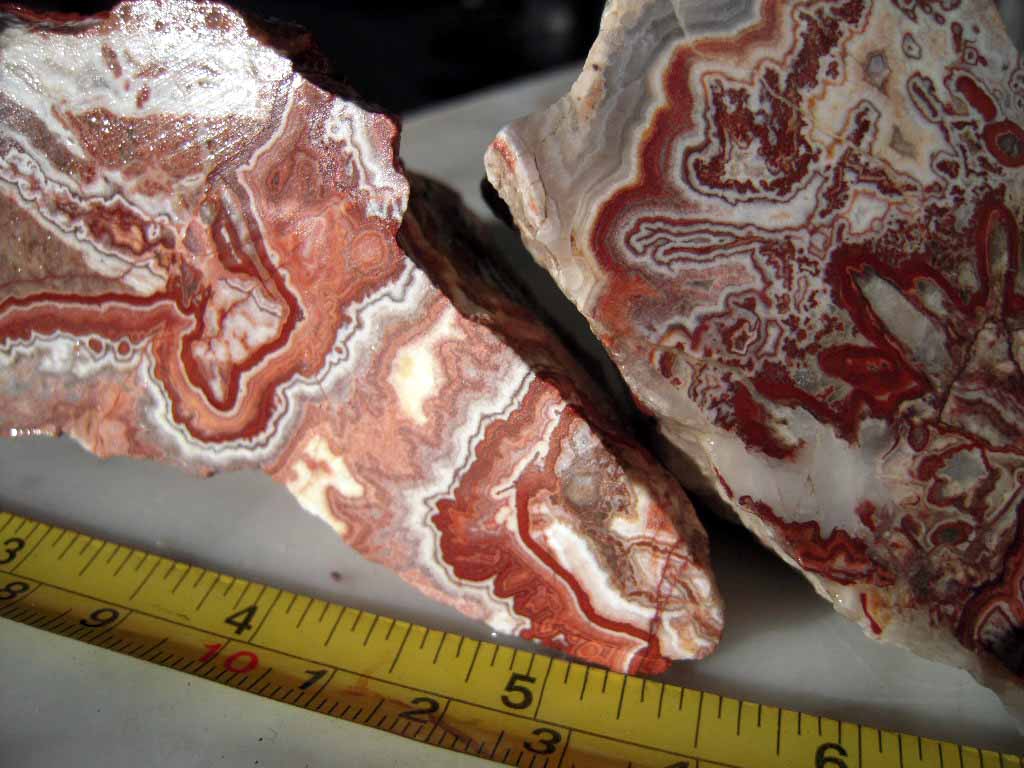 Rodeo Lace Agate / Rosetta Stone rough 8/20 - 01 - Great faced chunks!
11 ounce - $15.00 SOLD

You are bidding on Beautiful Red "Rodeo" Crazy Lace Agate from Durango, Mexico. Here is some excellent NEW STOCK Crazy Lace agate. Very Pretty material that cuts very well and takes a great polish. I was told this used to be called Rosetta Stone. The mine for this material is now owned by a couple of very nice American guys I met in Quartzite - let's wish them well. Very nice stuff. I'm sure you'll enjoy it.